nationwide-insurance
Nationwide Is On Your Side
Nationwide Is On Your Side
Dan Thompson Claims This Insurance Company Lives Up To Their Motto
Nationwide Is On Your Side
Dan Thompson Claims This Insurance Company Lives Up To Their Motto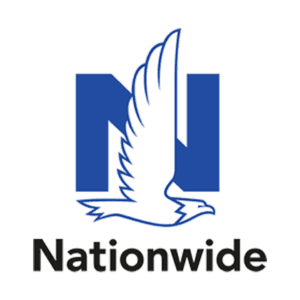 Nationwide Mutual Insurance Company is where agent Dan Thompson began his 30-year insurance career.
"I didn't really understand the impact of what I did until when Hurricane Fran hit North Carolina in 1996," said Dan Thompson, insurance agent and founder of Dan Thompson Agency in Raleigh. "I learned in a very real way that my job isn't selling insurance— it's helping families."
"The reason Hurricane Fran was a lightbulb moment for me is that it showed how much we could do help the community and Nationwide helped me do it," he added. "Nationwide helped me become a valuable resource to the community during a devastating event. We had 93% of our claims addressed within 30 days for Fran. They really live up to their motto!"
Many North Carolina residents waited many months to get their checks from other carriers to cover damages due to the hurricane, but Nationwide had their clients up on their feet a lot faster.
For more many decades, Nationwide has been one of the largest carriers in home and auto insurance. "I was an exclusive agent with Nationwide for nearly three decades and learned the benefits of working with a large carrier," said Thompson. "The beauty of a large carrier is that when things go terribly wrong, you really want the biggest guy on the block helping you out."
Dan Thompson also is proud of the philanthropic side of Nationwide. "They work with a lot of charities all over the country and here locally," he said. "The do a lot with Interact and Safe Kids, to name just a few charities."
Since the 1930s, Nationwide has played an active role in supporting childhood safety efforts including their engagement with Nationwide Children's Hospital's Center for Injury Research and Policy (CIRP). Contributions made by the Nationwide Foundation to the Hospital have supported important child safety research and most recently the development of the Make Safe Happen app.
Nationwide's partnership with Safe Kids Worldwide reflects its joint effort to decrease accidental injuries and deaths on a national scale. Since 1988, Safe Kids Worldwide has been working with a global network of partners to educate and assist parents in keeping their families safe. With Nationwide's support, and the support of other partners, Safe Kids Worldwide hopes to dramatically reduce preventable injuries for children. 
About Nationwide Foundation
The Nationwide Foundation is an independent corporation funded by contributions from Nationwide companies. Founded in 1959, the Nationwide Foundation has committed more than $345 million since 2000 to help nonprofit organizations in communities where Nationwide associates and their families live and work. Just as Nationwide supports its customers in their moment of need, the company's involvement in its home communities is focused on supporting organizations that help people facing critical or immediate need.
Nationwide and the Nationwide Foundation will continue to support non-profits benefitting children and families through philanthropic investments.
More About Nationwide Mutual Insurance Company
Nationwide Mutual Insurance Company, a Fortune 100 company based in Columbus, Ohio, is one of the largest and strongest diversified insurance and financial services organizations in the U.S. and is rated A+ by both A.M. Best and Standard & Poor's. The company provides a full range of insurance and financial services, including auto, commercial, homeowners and life insurance; public and private sector retirement plans, annuities and mutual funds; banking and mortgages; specialty health; pet, motorcycle, boat and farm insurance. For more information, visit nationwide.com.